From time to time, the husband makes up wacky games to play with the kids and one of their all-time favourite games is called the Super Awesome Imagination Chamber, where their entire playroom is turned into a space/time travel machine. It's a fairly simple game that lends itself to all kinds of silliness and sometimes awesomeness.
We close the curtains, dim the lights and put 2 special Captain's Chairs in the middle of the room. They'll strap down (one needs to be safe even while pretending) and take turns to decide which space planet to visit.
Often, they'll describe what they imagine to be the coolest, funnest places in the whole universe and we'll have imaginary parties in their chosen planets. Interestingly enough, Captain Truett's travels will usually include epic hostile alien battles while Captain Kirsten takes us to colourful fairy rainbow planets with lots of dancing and tea parties.
When I heard about IMAGINE by Changi Airport's Project Jewel, I had a feeling they'd be thrilled to take part.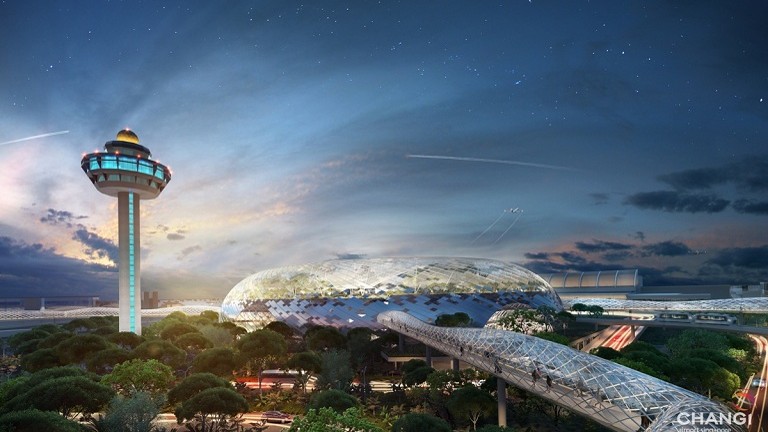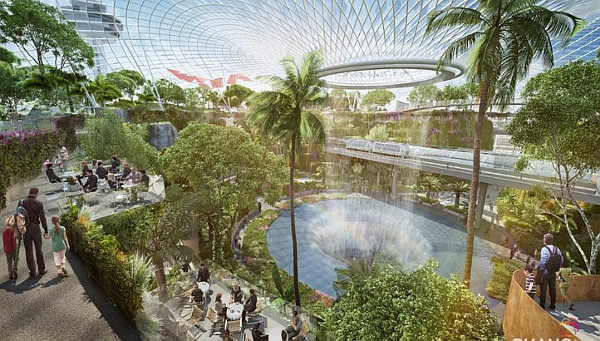 Ok, back up a little. Project Jewel will be the new lifestyle destination at Changi Airport offering retail offerings and unique leisure attractions, including a large-scale, lush indoor garden with a huge 40-metre central waterfall. Scheduled to open in 2018, it will be THE new awesome attraction in Singapore.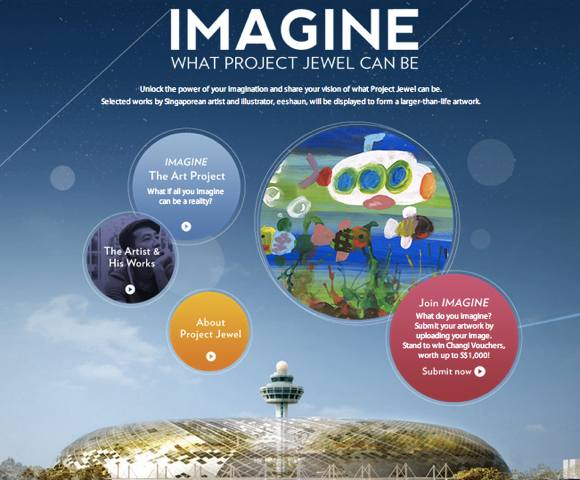 With the IMAGINE contest, Project Jewel is getting all of us, including the little ones aged 5 to 12, to share our vision for the iconic development. It's a brilliant move because when it comes to creating fun places, kids often have the most amazing ideas. The contest is open to anyone aged 5 years and above and residing in Singapore. All you need to do is submit a 2-dimensional artwork (like a photograph, sketch or painting) on what you imagine Project Jewel to be. It doesn't necessarily have to be related to the airport, so let your imagination go crazy.
I gave Truett and Kirsten a piece of drawing block each and told them to draw a planet they'd love to visit the most and here's what they came up with. No prizes for guessing who came up with what.
Dancing Fairy Planet, where fairies have flowers for hands and dance all day.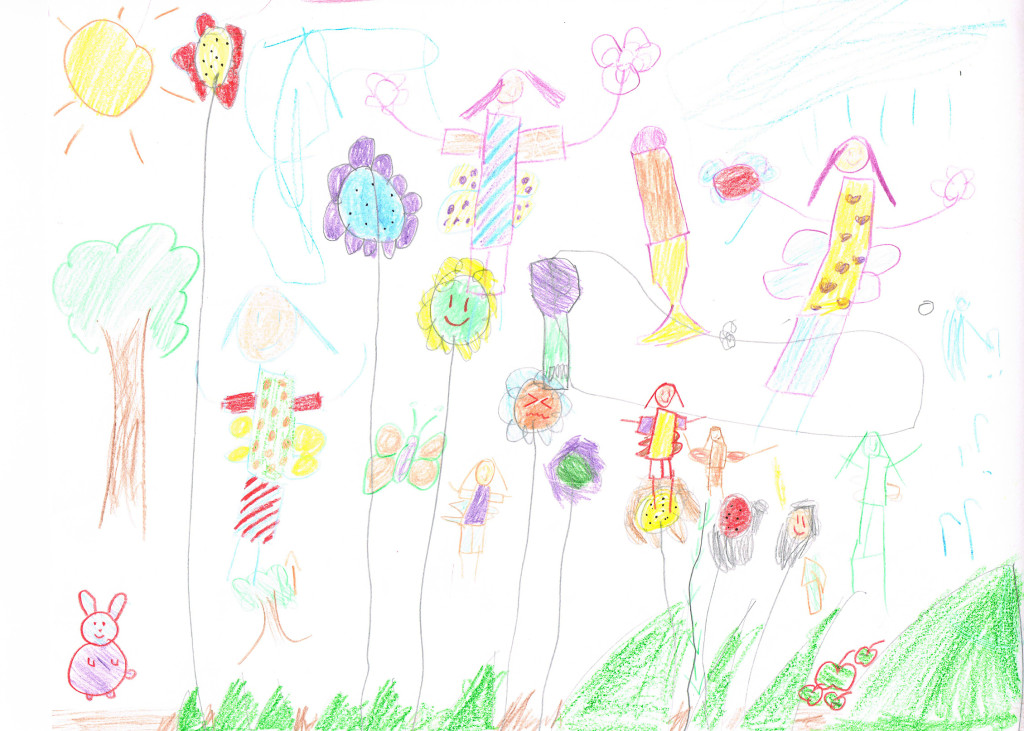 Alien Battle Planet, with hostile aliens and a swirling vortex of terror. And also an ice angry bird.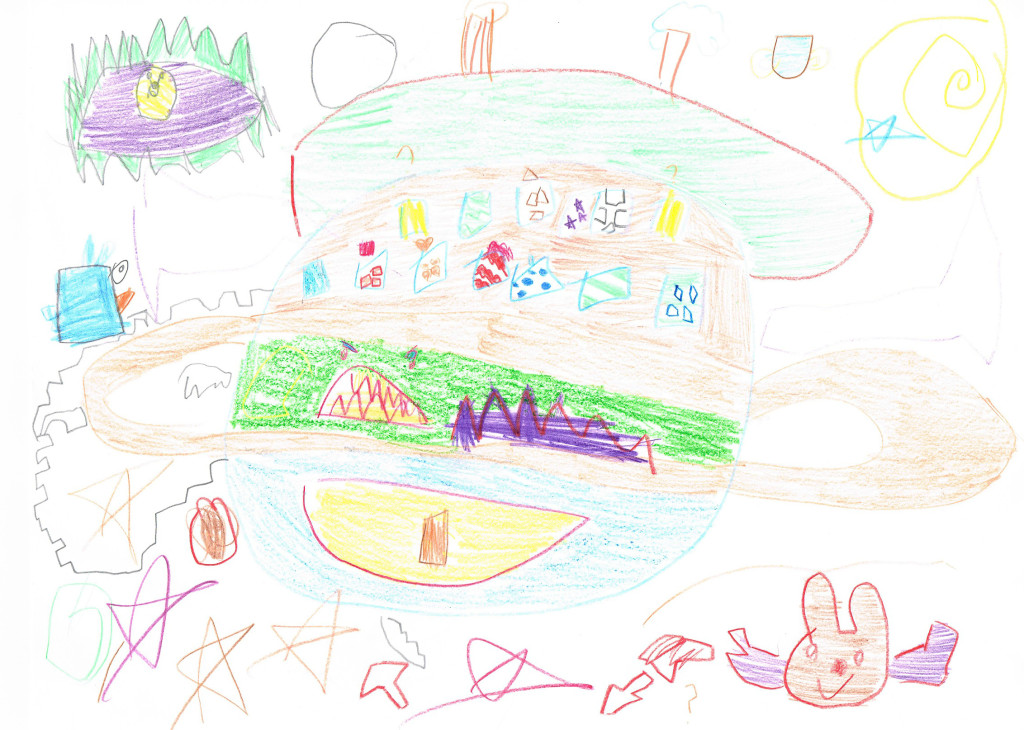 Sometimes, I look at their art creations and think they're a little high but hey, we can all afford to have a little high in our lives once in a while.
For the contest, a total of fifteen winners will be selected to win the following prizes in the respective categories:
Top 10 from Open category (13 years old and above) – $1,000 Changi Vouchers each
Top 5 from Junior category (5-12 years old) – $500 Changi Vouchers each
Even if you don't win the vouchers, the real prize is that there's a chance for your artwork to displayed as a larger-than-life creative interpretation and reproduced as art on Project Jewel's 800-metres of hoarding during its construction. Some of them may also be developed into art exhibits for display in Changi Airport itself, or produced into memorabilia.
Contest ends on 31 March 2014 so there's still plenty of time to submit your masterpiece here. For more information, visit the Project Jewel website.