We were at the Night Safari's Mystica over the weekend and it occurred to me that even though we love zoos and animals (we visited 3 zoos and 2 wildlife parks during one trip to Melbourne), we've hardly been to the Night Safari. Maybe just once or twice since it opened.
I have to admit that we subconsciously steer clear of the touristy type of attractions back home – partly because we feel like it's always going to be there and we'll have a chance to visit anytime. And then things get busy and it turns out to be never.
Well, that's going to change starting right now.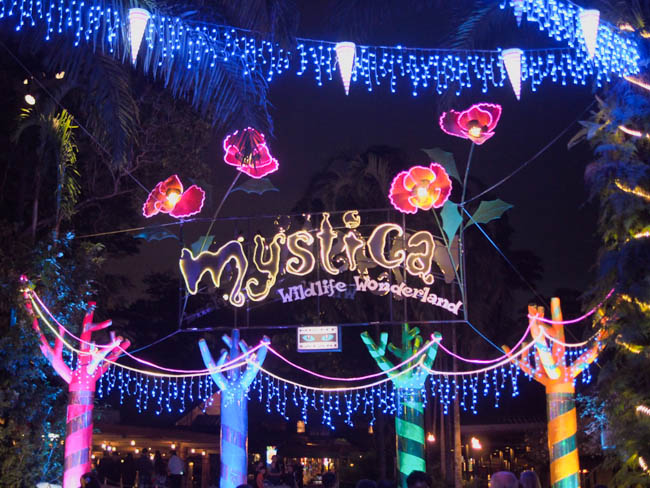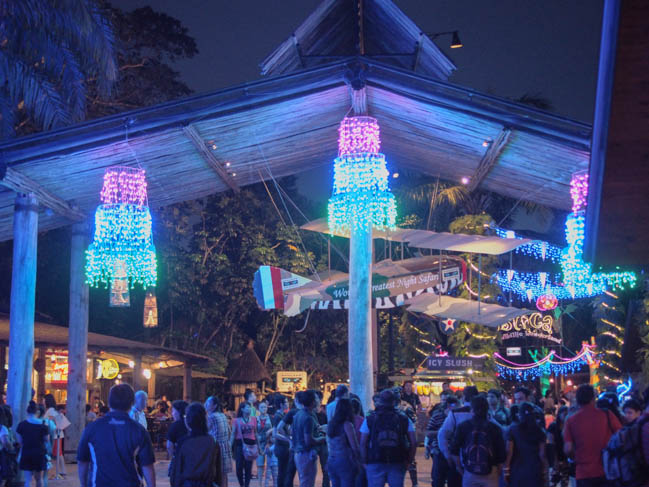 If you haven't been to the Night Safari for a while, December is the best time to do it because that's when Mystica happens – when the whole park turns into a dazzling wildlife wonderland.
Also, December is usually the time where parents start putting together activities to keep the kids meaningfully occupied and instead of doing the usual mall or movie routine, the kids are going to have way more fun on a nighttime adventure with all the animals, so it all works out.
At Mystica, the lights are up everywhere and the costumes + performers are out in full swing. Like these flamingo dancers. When I was a kid, I used to get confused by flamenco dancers and I'd call them flamingo dancers but these, these were definitely flamingos.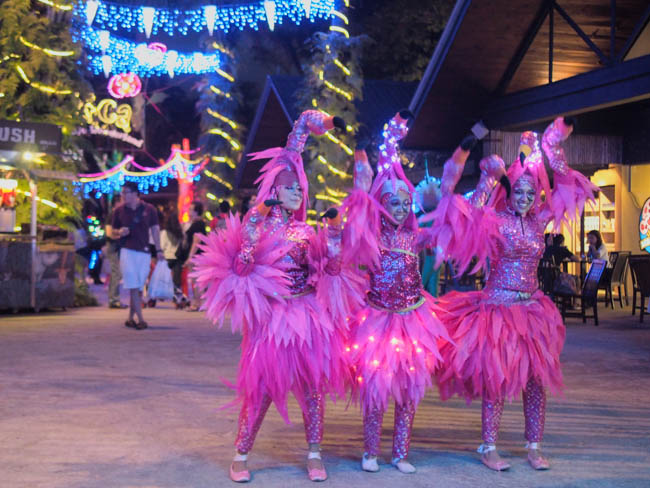 And this particular plant, which I believe to be a venus boobtrap flytrap.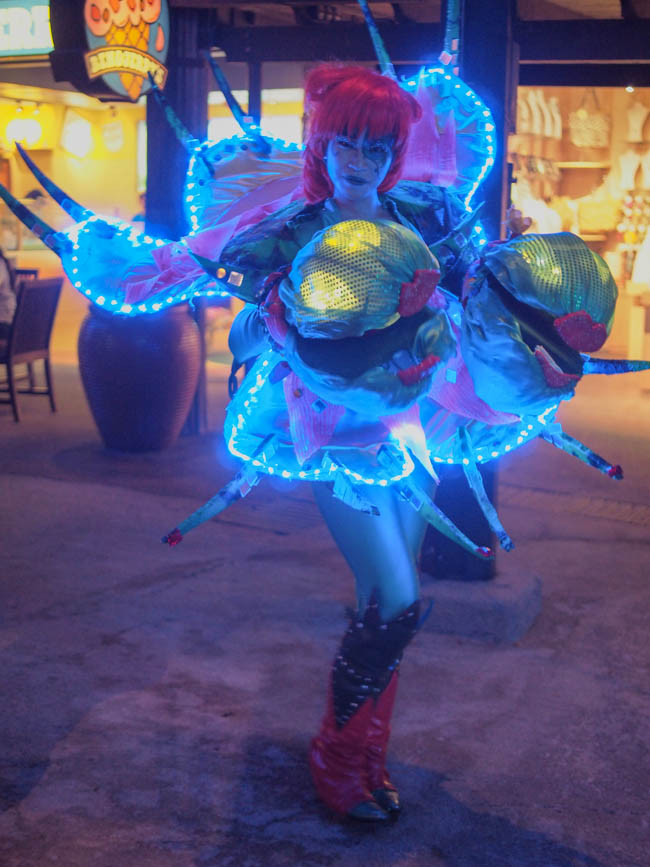 And this uhm, I have no idea what this is. Some kind of plant/bird hybrid? But points for effort, double exclamation point!!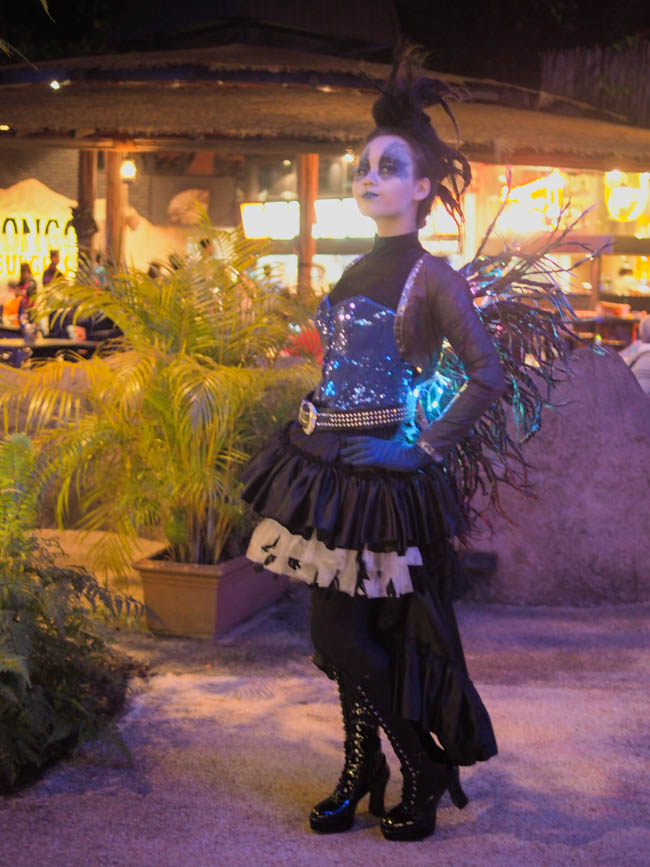 The last time we visited the Night Safari, we didn't feel quite adventurous enough to venture out on the walking trails lugging two tired toddlers so we just hopped on the tram and that was it. This time, we were determined to check out not one, but all four trails. I mean, the kids don't have wilderness explorer badges for nothing, right?
Armed with their maps and spirit of adventure, they led the way starting from the wallaby trail.
It turned out to be so much fun.
A wallaby hopped right up to us in the middle of the trail and we saw tigers, lions, hyenas, leopards, flying squirrels snakes and roof rats, among other cool/gross animals, all just chilling out doing their nighttime thing. Baby Finn is really into making animal sounds lately so he had a great time roaring to his heart's content.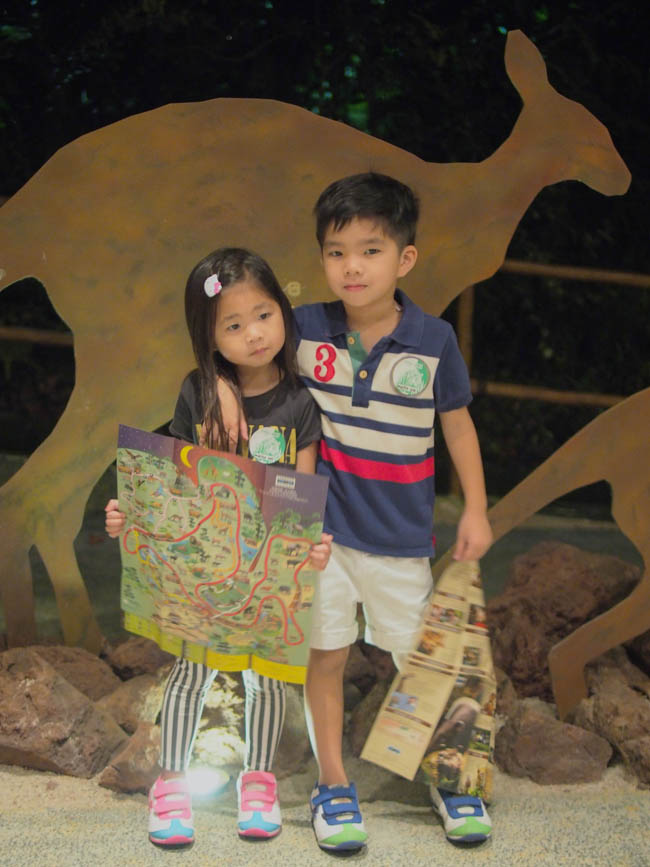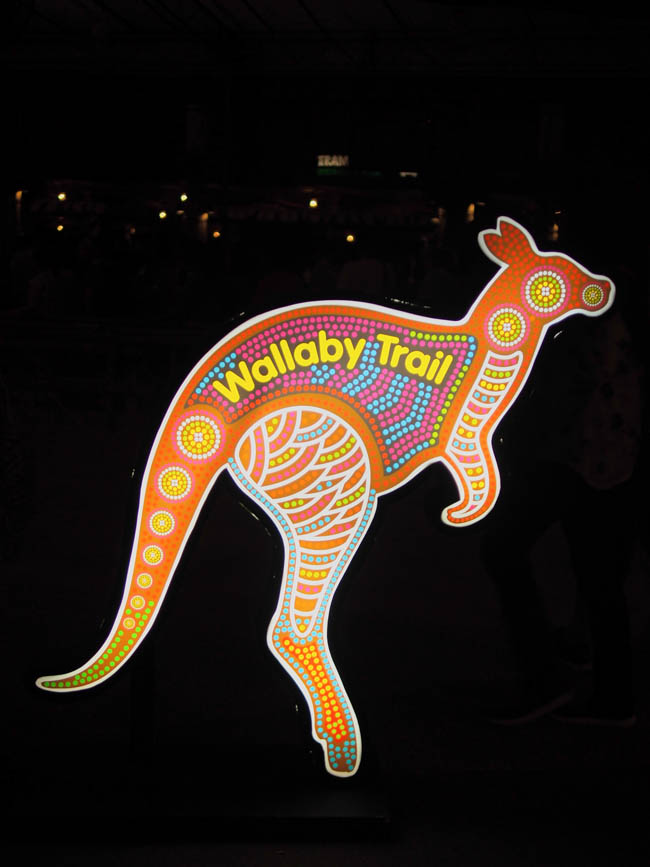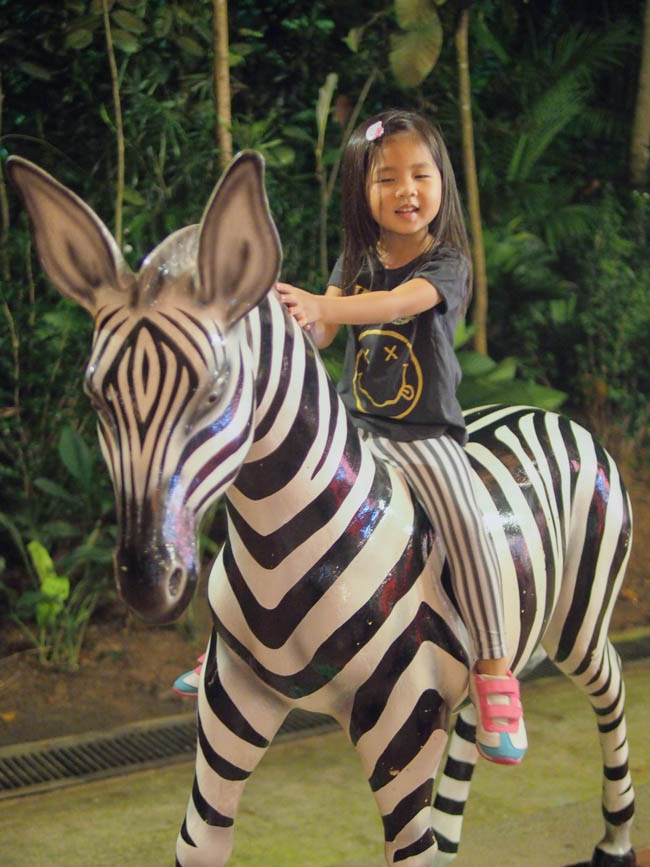 There was a bit of a queue for the tram after we were done so we hopped out for some neon face painting. It's like ordinary face painting, except with neon glow in the dark paints.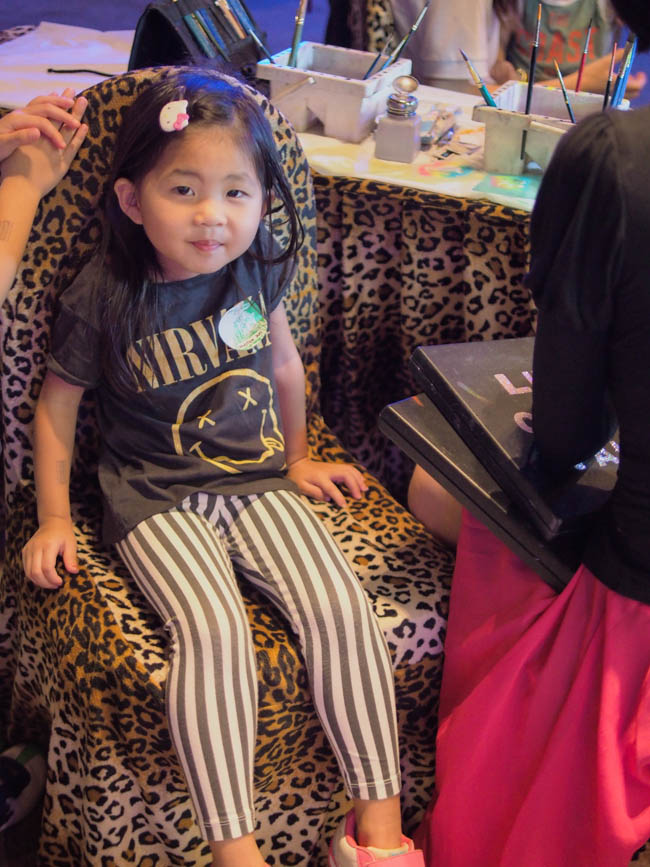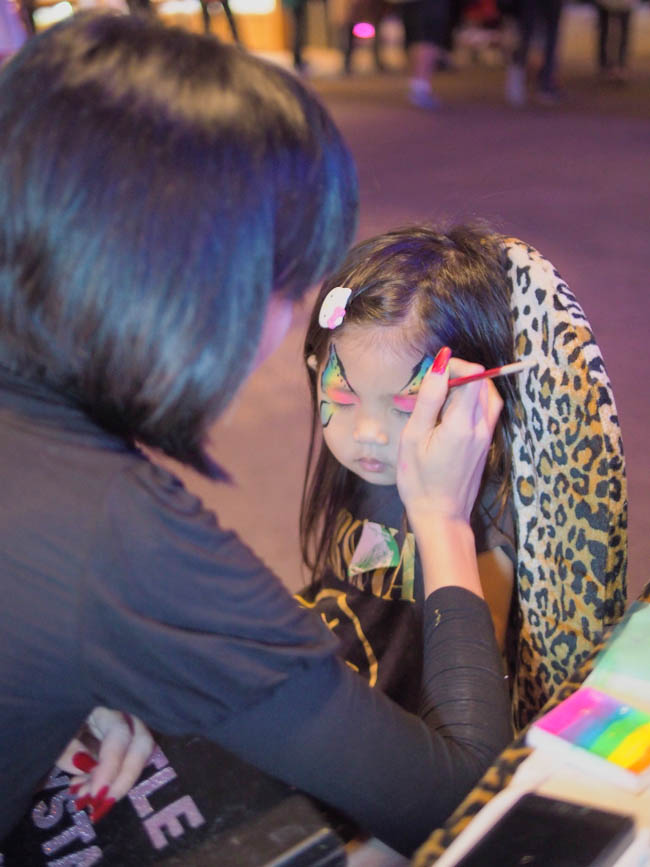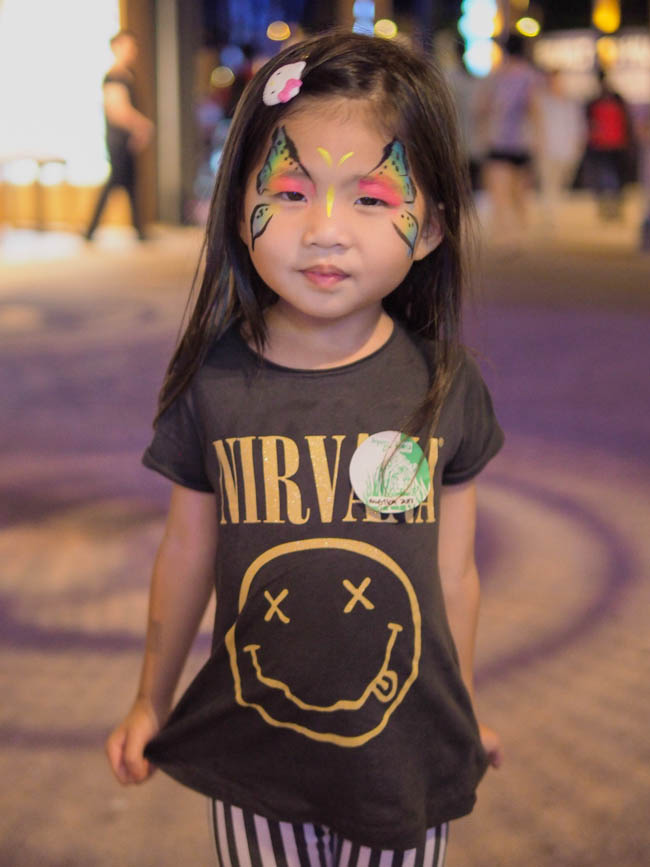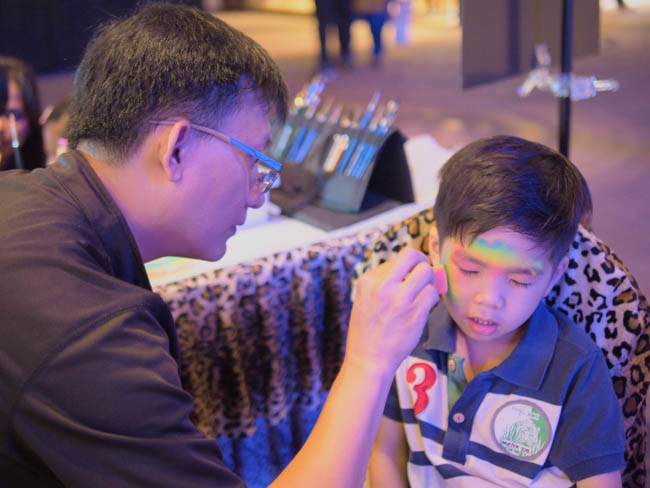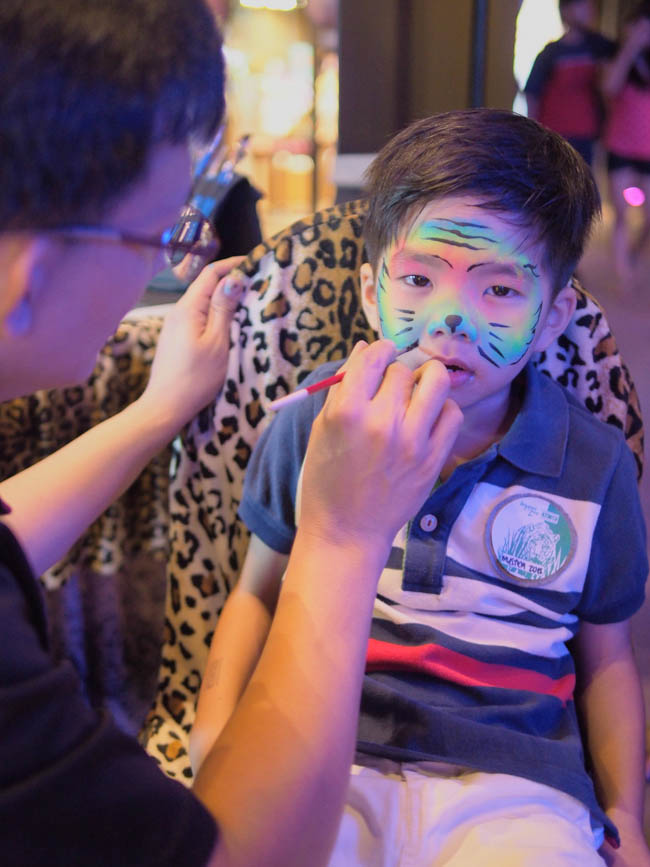 Meet my little lion and butterfly.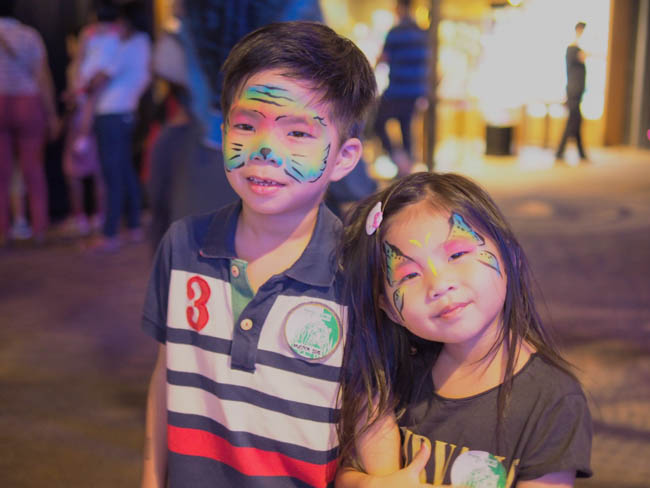 And what's face painting without a bit of role-playing? Truett spent the rest of the evening trying to sneak up on Kirsten like a lion while she flapped her little butterfly wings flittering around.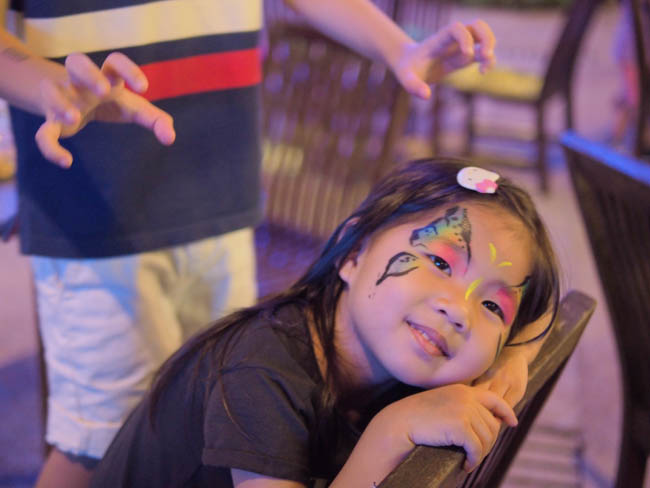 There was also a glow in the dark photo booth where they could admire each others' glowing face paint. In the dark. It was all kinds of cool.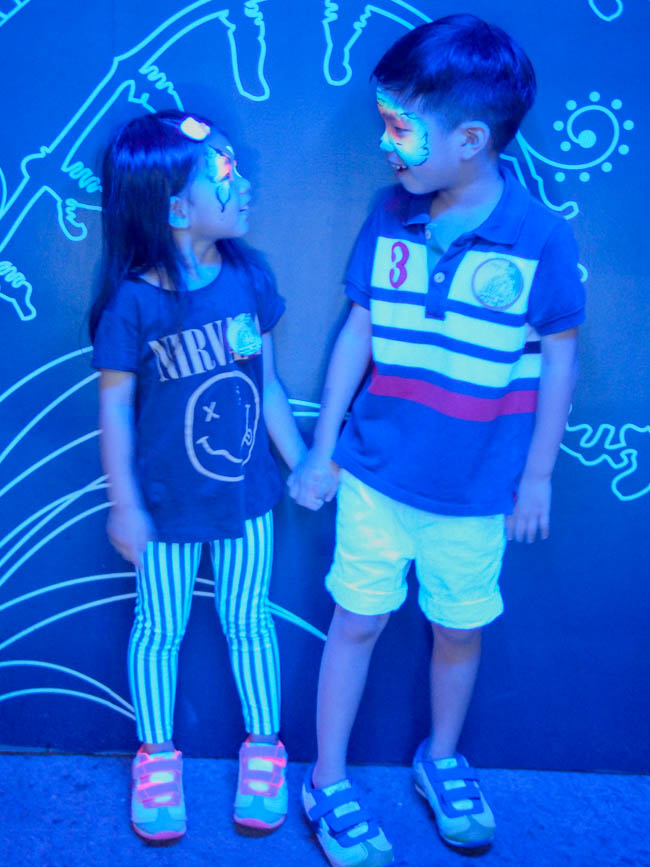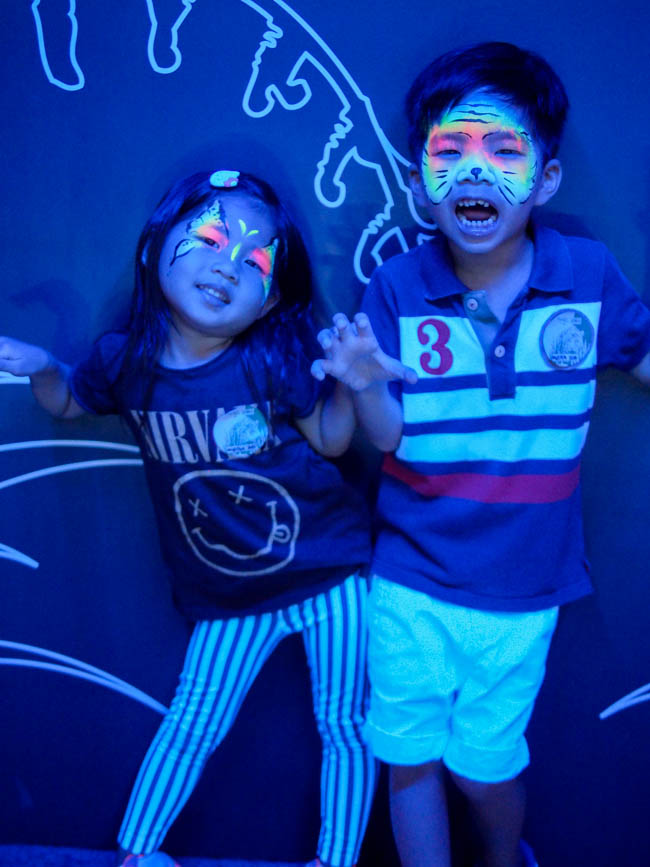 After having visited quite a number of zoos, I can say for a fact that our Night Safari is hands down, one of the best in the world.
We'll be doing this again soon.
*Mystica 2013: Wildlife Wonderland will be happening this weekend (20-21 December), as well as 27 through to 31 December, from 6.30pm – 9.30pm. 
**PAssion Card members will enjoy 10% off Night Safari admission from now till 31 Dec.