Among the list of favorite indoor entertainment for the kids, the airport ranks pretty high. It's great for us because it's free, relatively quiet and it's 5 minutes from our place. And they love it because they can ride the skytrain back and forth multiple times, practice coloring at the carved woodblock station, eat gummies and run from one end to the other.
Last week, at the invitation of Changi Airport, we discovered a whole load of other activities we've been missing out on. In fact, we ended up packing in 7 hours of fun at the airport, which is like a trip to the zoo, except free.
Here were their favorites.
1. Plane watching at the sunflower garden.
It was located next to a runway so they could get up close with sunflowers and watch planes take off at the same time. Baby girl was all "Look got flowers, OH SEE THE AEROPLANE CAN FLY!" She even found herself a nice ledge to stand on for a better view.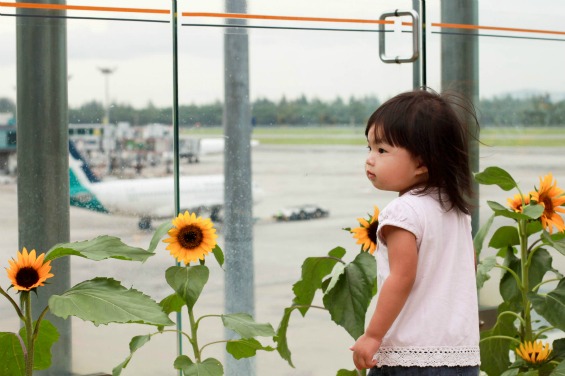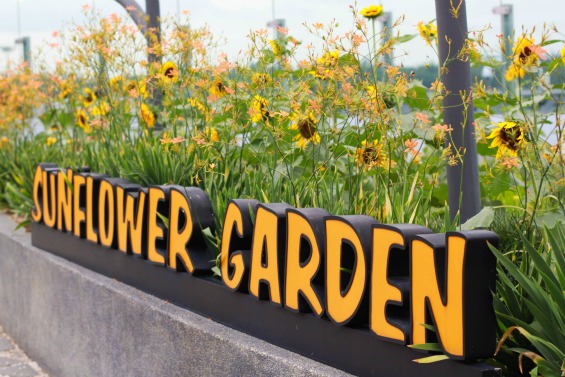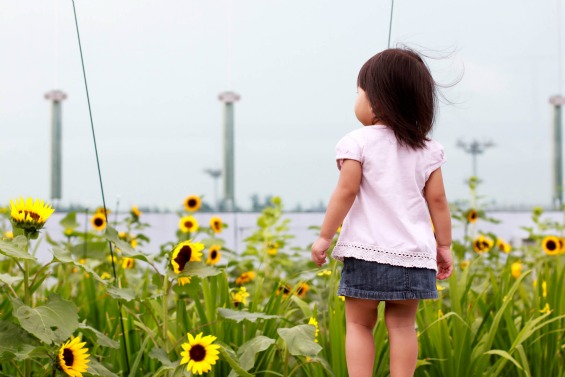 2. Koi feeding at the pond.
The kids are in a feeding phase now, they feed their stuffed toys, feed my mom's dog, and from time to time, even each other. Evidently, feeding fish was right up their alley,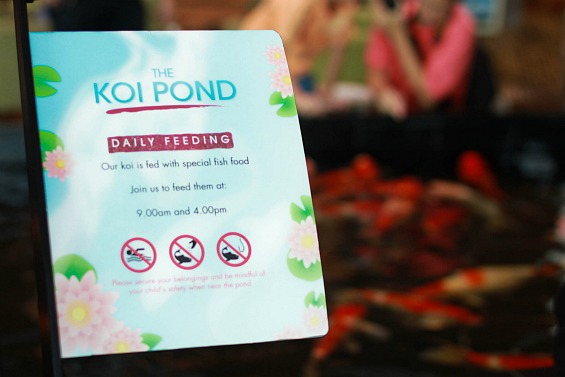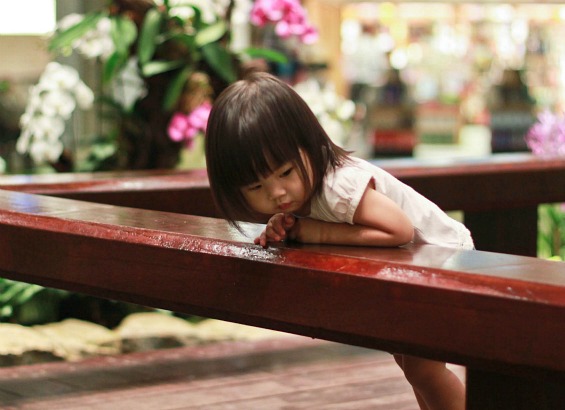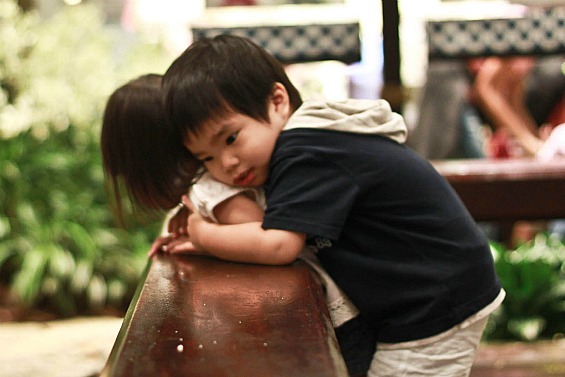 3. Window and Sand Art
Baby girl fiddled with the paints for a while and decided to go eat the sand from the tubs. Seeing that she's already eaten a lot more than sand, I figured I'd let her express her creativity however she wanted.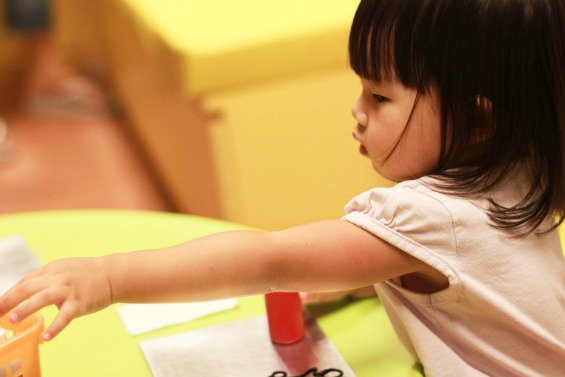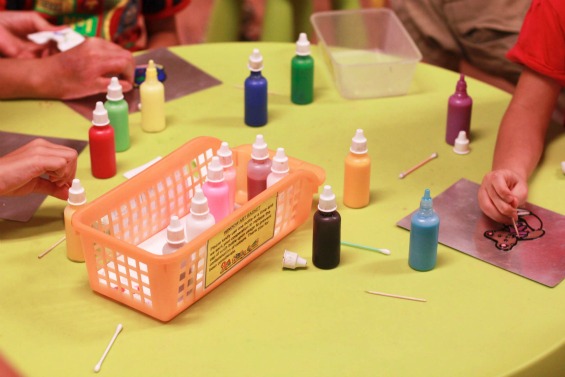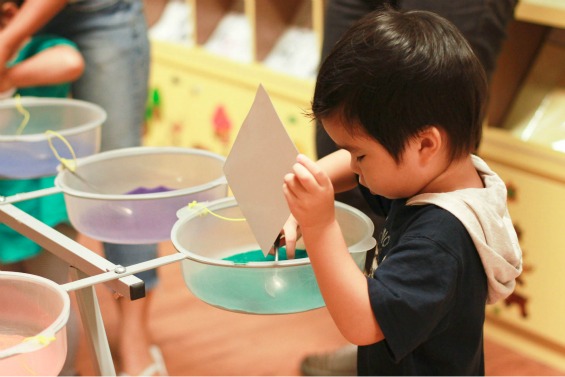 4. Rocking the Singkids Indoor Playground
Being the playground connoisseurs that they are, they gave the newly launched Singkids an impressive rating of "VERY FUN". It was a bit small but the activity stations were very different from the usual playgym ones that they've grown tired of. This one had stuff like special go karts and climbing structures and automated teddy see-saws.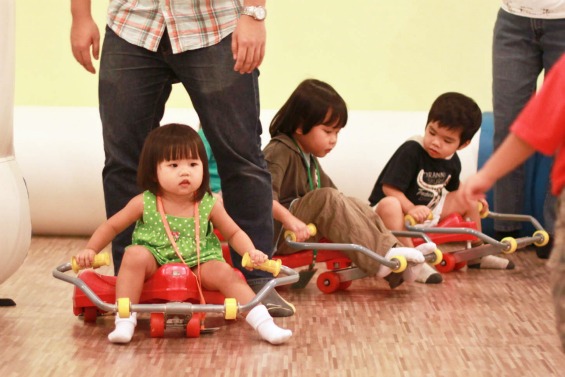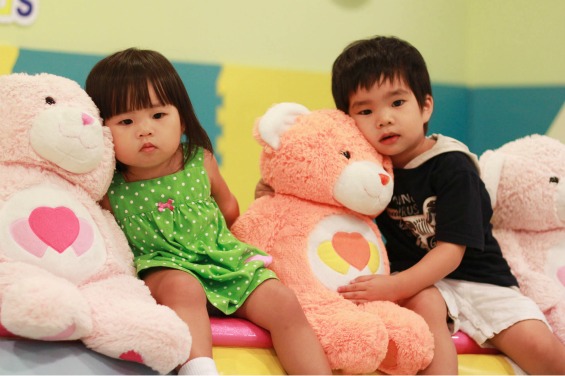 5. Watching Santa at his post-Christmas day job.
I used to think that  Santa just sits around on his reindeer-mobile when Christmas is over but apparently, he has an off-season day job, which is to make chocolates by hand. We tried saying hi and humming jingle bells but he pretended not to hear us. I think he was trying to go incognito but I handed him my Christmas list anyway.