It's looking like baby Finn has a favorite in the family. And that person is…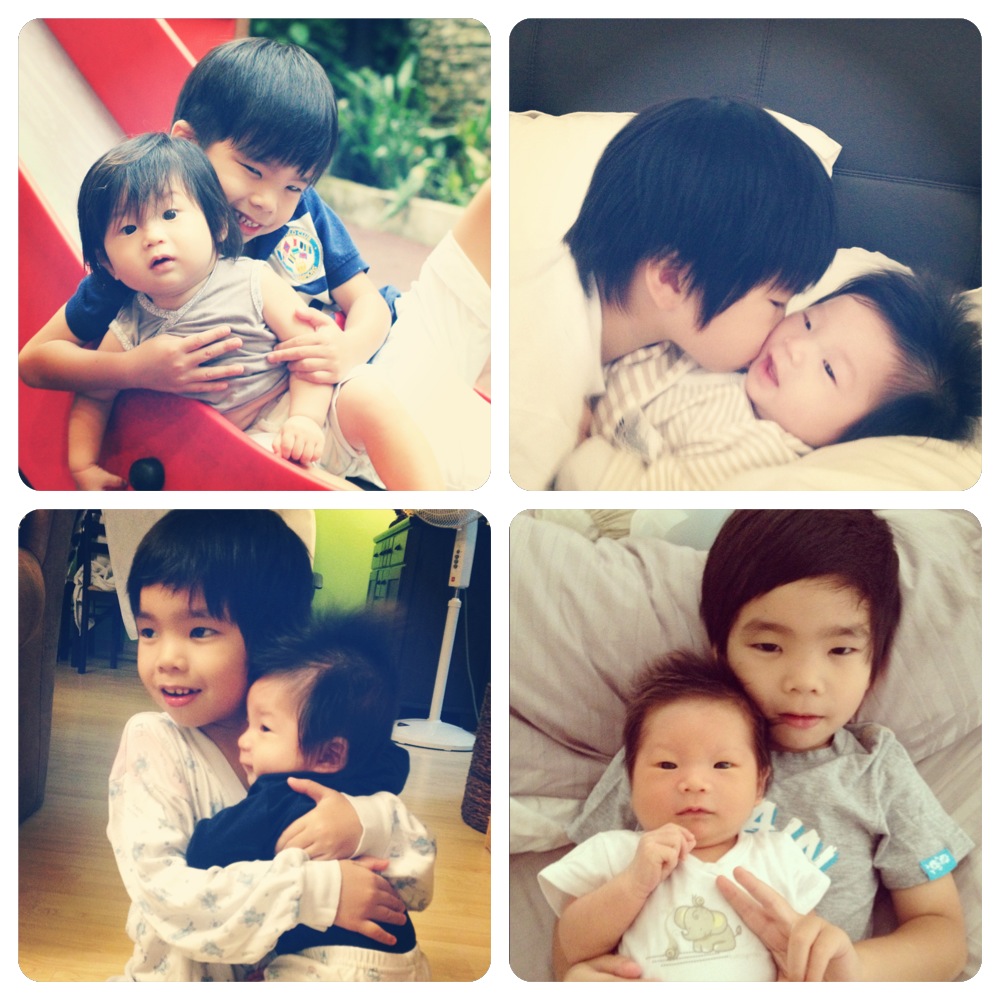 I think it's a special brotherly thing. Tru adores him to bits and he'll spend time coming up with all kinds of crazy ideas to make him laugh.
In fact, the first word that baby Finn learnt to say is "kor kor". Not "mama", who's the awesome source of all his delicious milk. But "kor kor", the beloved big brother. Every time Tru comes back from school, the little guy will kick his legs in a frenzy and go "kor kor kor kor kor…"
I managed to catch one of their interactions on video yesterday. I might be biased here but it's really, really sweet.
{ 15 comments }