Decembers are the best because it's like one long extended christmas party. Everything is so nice and christmassy for an entire month!!?? We've got pretty lights in the house every night, and hey, I have to make the most of the one month in the year where it's appropriate to play 15 different versions of Winter Wonderland in one night.
Speaking of, the kids have this dancing santa that sings an annoyingly cheery Jingle Bells in a deep man's voice that just goes on and on throughout the entire year. I try to hide it somewhere dark and quiet but it always pops right back out. Sometime around May, santa starts to drive me completely nuts. There's only so many times one person can listen to Jingle Bells in a year. But in December, party on, happy dancing santa!!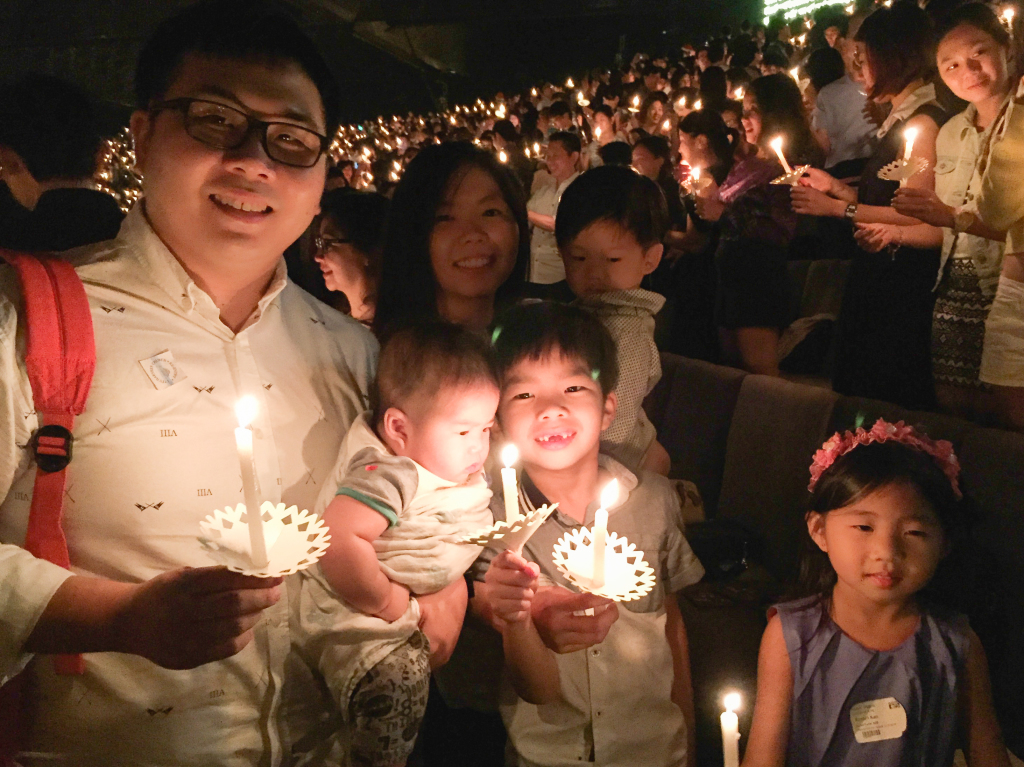 We had our christmas candlelight service in church last week, which among all my favourite christmas moments is my single most favouritest one. Us, with our four babies celebrating the reason for christmas together.
There was this one moment where Truett almost set baby Theo's face on fire but phew, crisis averted!
We're just one week away – have a beautiful christmas, you guys!
*Christmas Giveaway is still happening over at the Facebook page, don't forget to go join. :)